Toyota Compact SUVs: Corolla Cross vs. RAV4. Which Is Right For You?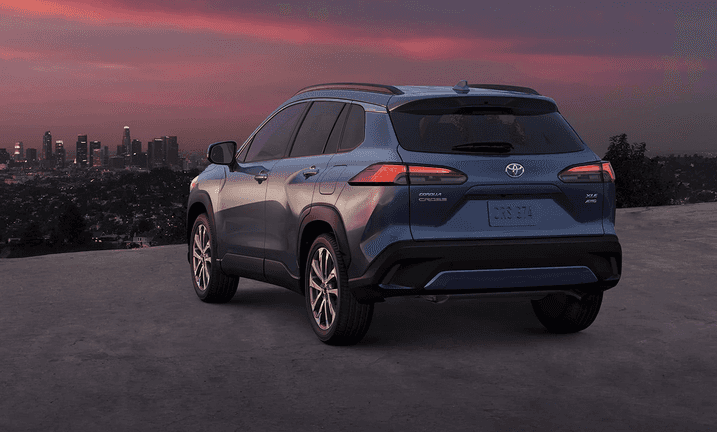 You are likely familiar with the ever-popular Toyota RAV4, but have you heard about its younger sibling, the new Corolla Cross? Debuting stateside in 2021, the Corolla Cross is a new addition to the Toyota lineup of Compact SUVs already cruising around Nassau County and beyond. So, which one is right for you? That depends, but we've broken it all down by price, performance, and features of both to help you make an informed choice!
Corolla Cross vs. RAV4: Price
Across the board, when comparing the upfront cost of these two particular Toyota SUVs, the Corolla Cross is invariably more affordable. The basic L model Corolla Cross starts at $22,195, while the comparable RAV4 LE comes in at $26,525. The higher-end models vary even more, with the Corolla Cross XLE costing $26,325 and the RAV4 Prime XSE, a plug-in hybrid, $43,125
Corolla Cross vs. RAV4: Power and Efficiency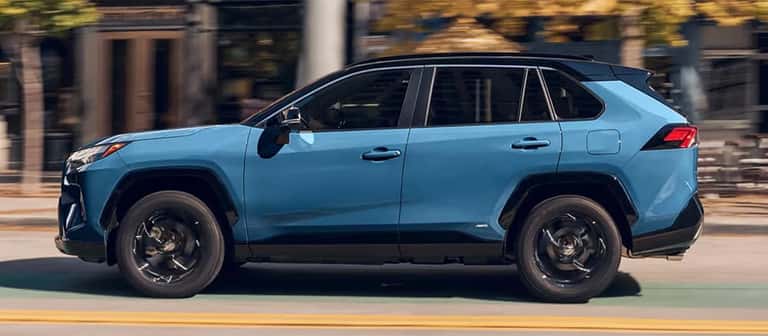 If you're looking to get to (or out of) Queens quickly, the RAV4 has the Corolla Cross beat in multiple ways. The Corolla Cross comes equipped with a 2.0 liter 4 cylinder engine producing 169 hp and 150 lb-ft torque, while the RAV4 boasts options for three different drivetrains, all of which out-perform that of the Corolla Cross. Two are hybrids that provide more horsepower (219 for the hybrid and 308 for the plug-in hybrid) and better gas mileage. The gas-only RAV4 will get you about 30 MPG, the RAV4 Hybrid about 40 MPG, and with the RAV4 Prime, you can expect 38 MPG, as well as 94 MPGe in all-electric mode. Compared to the Corolla Cross 32 MPG, you'll get where you're going quicker and cheaper with either Toyota RAV4 hybrid option.
Corolla Cross vs. RAV4: Features and Options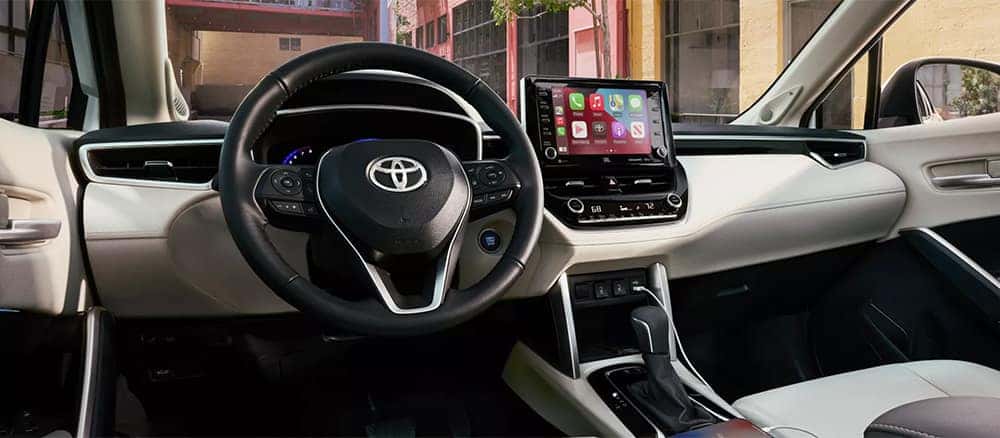 While features such as driving assistance, heated seats, and smartphone integration are While features such as driving assistance, heated seats, and smartphone integration are available in both of these Toyota Compact SUVs, the RAV4 is, well, bigger. That means more room for both passengers and cargo, as well as higher clearance than the new Corolla Cross. It has almost four more cubic feet of passenger room on top of the extra 8 to 12 cubic feet of cargo space, depending on which trim you choose. As far as clearance goes, The Corolla Cross features 8.1", which is still pretty good for its class, but the RAV4 still has its beat, with 8.4" to 8.6".
Corolla Cross & RAV4 Available at Advantage Toyota in Valley Stream
In the end, the decision between these two Compact SUVs comes down to your priorities. The new Corolla Cross is less expensive and more maneuverable, but the pricier RAV4 is more spacious, more powerful, and comes with more options to fit your specific needs. If you have the money, the RAV4 is likely the better option. Still, trying to choose? Come on down to our dealership in Valley Stream, and check them out in person! Either way, Advantage Toyota has you covered.