Long Island shoppers can use our specials for any Toyota parts or Scion parts
Are you wondering why your car isn't running as well as you'd expected it to?
It could be because a part needs to be replaced or because you don't have the right accessories for the best driving experience.
Proper maintenance is essential to get the best performance from a vehicle. Without regular care, even a great vehicle could turn from an asset into a liability. Taking the right care involves changing parts as soon as their life runs out. With constant use, some parts of a vehicle lose their efficiency in a year or so. This could happen even sooner if regular maintenance is not ensured.
Besides the parts, there are also several accessories that are crucial to get the optimum performance of your vehicle. For example, if your car has a sunroof, it ideally needs to be fitted with a sunroof deflector or visor to reduce wind noise, glare, and air turbulence. So, certain accessories are essential for a safe and comfortable drive.
Whether you're looking for a specific part or an accessory that can enhance the look and performance of your Toyota vehicle or Scion vehicle, you can find all your car essentials at the Advantage Toyota Valley Stream dealership. Advantage Toyota Valley Stream has an extensive collection of Toyota parts and Scion parts that Long Island buyers may need.
Long Island shoppers can find information about specials on the new additions to our inventory on the specials page of our website. Buyers can also get regular updates on the latest specials by saving our website as a favorite on the bookmarks bar of any browser.
In addition, Long Island customers can contact our service department for any queries related to Toyota parts and accessories or Scion parts and accessories.
A Beautiful Place to Buy, Lease, or Service a Beautiful Car or Truck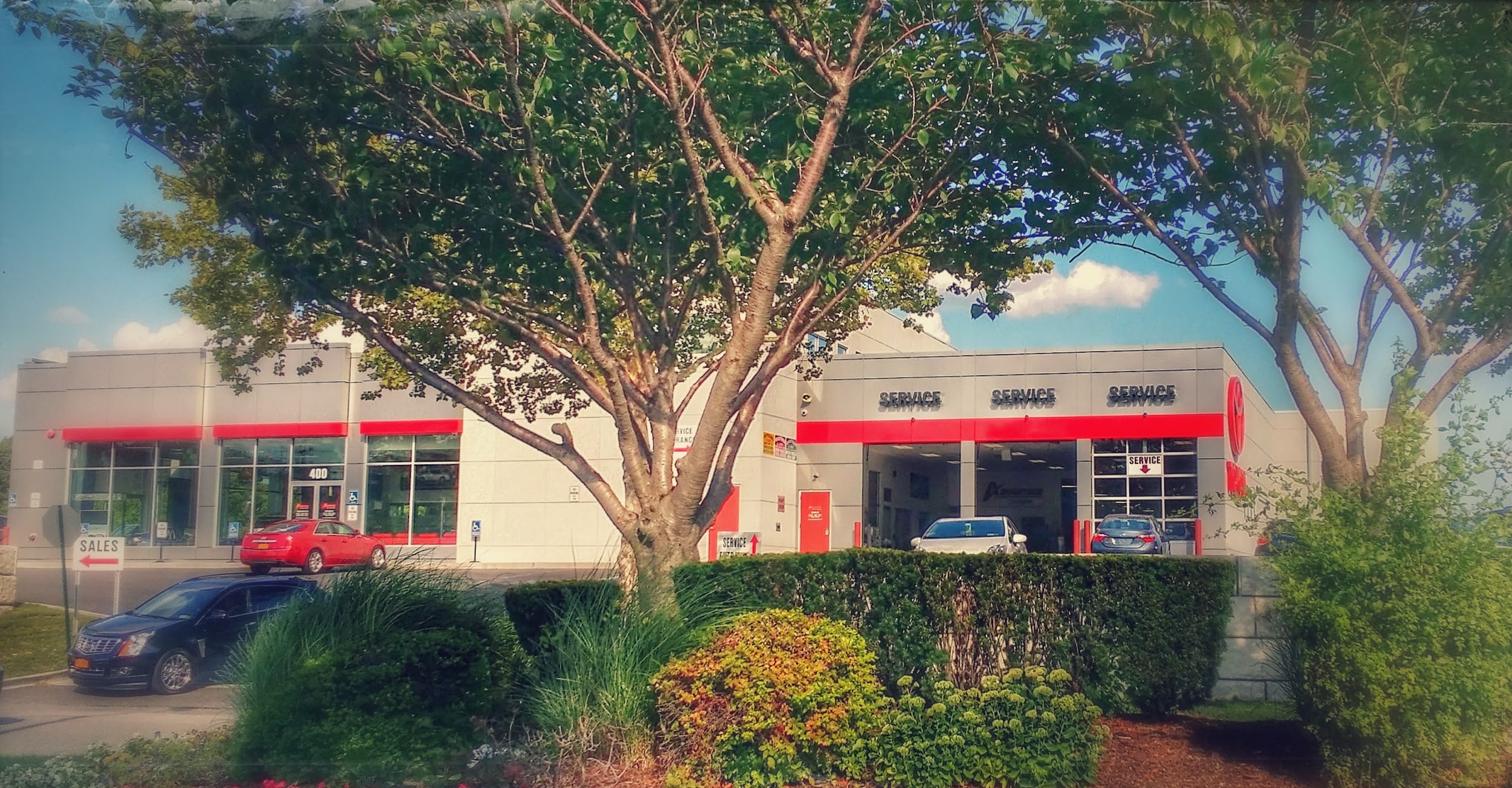 We have your wheels and we have your back!